Posts for tag: tooth decay
Even after decades emphasizing oral hygiene and supplemental fluoride to fight dental disease, we're now seeing an increase in tooth decay, especially among children. What's causing this alarming trend?
Many in both the dental and medical professions link this and other health problems to a rise in the amount and consumption of sugar added to food products. A number of years ago our annual average consumption of added sugar was about 4 pounds per person; today, it's closer to 90 pounds.
The increase in sugar consumption can be traced to the 1970s when the food industry began adding more sugar to make processed foods stripped of oils and fats taste better. Today, 77% of the approximately 600,000 food items sold in the United States contain some form of sugar (under a variety of names).
This additional sugar, however, has produced an unintended consequence: sugar triggers the release of a brain chemical called dopamine that regulates our sense of reward when we engage in a desirable behavior. The excess dopamine creates a weak addiction to sugar, which then leads to overconsumption, contributing to our current obesity epidemic and the rise in health problems like heart disease or Type 2 diabetes. This is especially alarming among children: thirty years ago Type 2 diabetes was unheard of among children — today there are over 55,000 diagnosed pediatric cases.
For both you and your family's general and dental health, you should consider ways to reduce your sugar intake: purchase and eat most of your food from the "outer edges" of your supermarket — meats, dairy, and fresh vegetables and fruits (which do contain the sugar fructose, but are mostly fiber that slows the liver's processing of the sugar); limit processed foods with added sugar, and learn to recognize its inclusion in products by reading ingredients labels. You should also be wary of sweetened beverages such as sodas, sports drinks, teas or juices, and try to drink more water.
The recommended daily sugar consumption is less than six teaspoons a day (about two-thirds the amount in one can of soda). By restricting this consumption, you'll improve your general health and reduce your risk for dental disease.
If you would like more information on the general and dental health effects of sugar, please contact us or schedule an appointment for a consultation.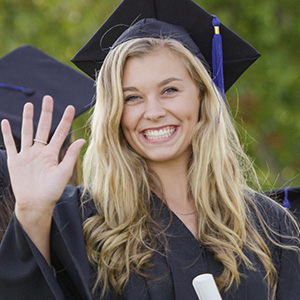 High school graduation marks the end of childhood and the beginning of young adulthood. Do you have a graduate in your family? If so, this is the ideal time to schedule a dental checkup and cleaning. Many graduates will be moving away to attend college, and an oral exam and cleaning now can help ensure that they will embark on this next phase of life in good oral health.
Is your graduate ready for the barrage of camera snaps? Long after graduation day, pictures of your graduate beaming in cap and gown will be on display. A professional teeth cleaning may be just what is needed for a camera-ready smile. The dental hygienist will use an electronic polishing tool to remove many stains from the teeth for a sparkling smile.
What's more, the dental hygienist uses special tools to get rid of plaque and tartar that can cause bad breath, a common concern among teens and young adults. Bad breath is primarily caused by poor oral hygiene habits, and the hygienist can check to see if your teen's oral hygiene routine has been too lax—and offer pointers if needed. It's never too late to form better brushing and flossing habits, especially if your graduate will soon be living away from home!
A dental exam will reveal tooth decay or gum disease, problems that will only get worse if not taken care of. Another reason why dental exams are important at this time is that wisdom teeth—or third molars—generally appear between ages 17–21. Although these teeth sometimes come in without any problem, many wisdom teeth become impacted and must be removed, so it's important to monitor them during regular dental checkups.
Take time to schedule a dental exam and cleaning so your graduate can march into a bright future armed with a big smile and the best oral health.
If you have questions about teen oral health concerns, please contact our office or schedule a consultation. You can learn more in the Dear Doctor magazine articles "Wisdom Teeth" and "How to Help Your Child Develop the Best Habits for Oral Health."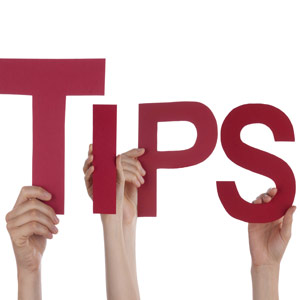 Most often, all of your child's primary teeth will eventually be replaced by permanent teeth, but you shouldn't consider them less important — there are serious consequences for losing a primary tooth prematurely. Besides providing a means for a child to chew food and speak clearly, primary teeth also save space for the permanent teeth to erupt; a premature loss could lead to malocclusions (bad bites) that may result in costly orthodontic treatment later.
That's why it's important to fight tooth decay in primary teeth. By keeping them healthy and in place until it's time for their departure, their permanent replacements have a better chance of erupting into their proper positions.
Here are 4 tips for preventing tooth decay in primary teeth:
Begin daily oral hygiene when teeth first appear. Begin brushing with fluoride toothpaste as soon as the first primary teeth come in. Brushing removes bacterial plaque, the primary cause of tooth decay, and fluoride strengthens enamel. Because they tend to swallow toothpaste rather than spit it out, use just a smear of toothpaste for infants and toddlers, and a pea-sized amount for ages two and older.
Start regular dental visits by the child's first birthday. By beginning regular checkups around age 1, we'll have a better chance of discovering developing tooth decay or other problems early. You're also setting a good foundation for what should be a lifelong habit for optimum dental health.
Limit sugar consumption. The oral bacteria that cause tooth decay feed on leftover carbohydrates like sugar, so you should limit intake especially between meals. One culprit to watch out for: a bedtime bottle filled with formula, milk or fruit juices, all of which contain carbohydrates (sugar). Water or no bottle at all is a better alternative.
Consider topical fluoride or sealants for extra protection. In some circumstances, we may advise protecting the enamel of newly erupted teeth with an applied sealant. These protective coatings fill in porous pits and fissures in young teeth to deny access to disease. Supplemental fluoride will further strengthen young tooth enamel.
Taking these measures and remaining vigilant to the first signs of decay can go a long way toward preserving your child's teeth. Their future oral health depends on it.
If you would like more information on dental care for children, please contact us or schedule an appointment for a consultation. You can also learn more about this topic by reading the Dear Doctor magazine article "Dentistry & Oral Health for Children."